Update 8/28
Hi, everybody! Ready to have some fun after a long hot summer? The fieldtrip is happening the next weekend as planned. The forecast shows a cooling trend to around 85F next weekend, below the yearly average, so we should have good collecting weather. There will be some dry wind, which is normal for The Cove. Bring more drinking water to avoid dehydration and don't forget your sunscreen.

There was a big storm over the area 2 weeks ago but the main roads should still be in good condition. I'll be arriving at The Cove on Friday hopefully before sunset. Look for a desert tan Jeep Rubicon on Saturday morning with the MSSC logo displayed under the windshield. 
Hi, fieldtrip friends!
The first fieldtrip of the fall season will continue the old MSSC tradition to visit the Topaz Mountain area in Thomas Range, Utah on this year's Labor Day weekend. If anybody hasn't heard about it yet for some unimaginable reason here is the Mindat link: https://www.mindat.org/loc-14942.html
The bad-weather fallback date would be the weekend after, a more precise forecast should be available 2 weeks before the trip. The average temp for that time of the year is 87F in Delta, so watching for fluids and overheat is essential.
The area is 600+ miles and one time zone away from Pasadena, so I suggest leaving early on Friday and get there before sunset to set up camp. The RVs and sedans will make quite close to the entrance of The Cove, but to drive in a high clearance and 4WD is required.
A word of caution — do not put Topaz Mtn as the destination into your Google maps unless you like being taken on an imaginary road to a completely different destination than you intended. Use the coordinates I included below.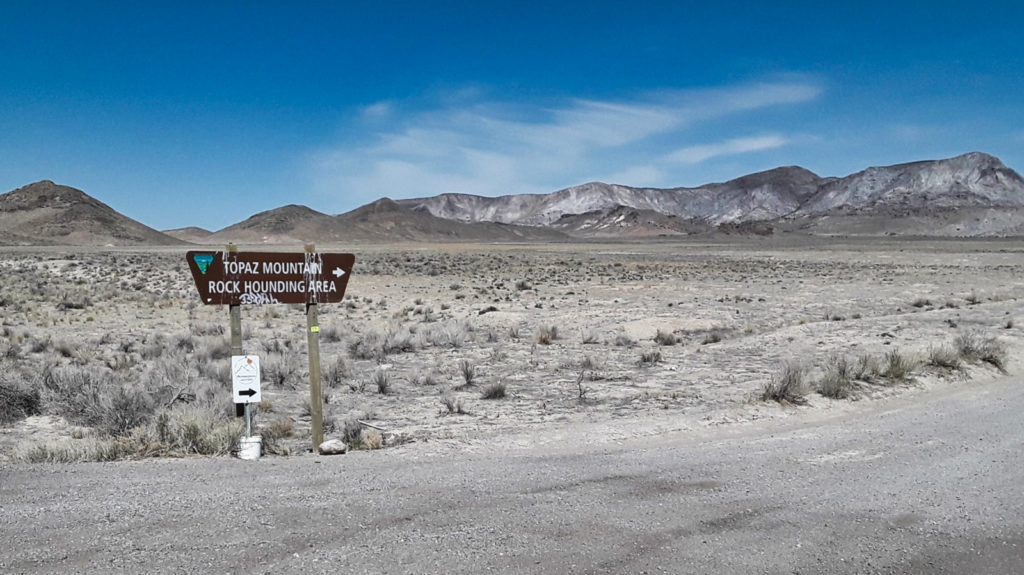 For people coming from South, the Delta area, there is a big sign at the dirt Topaz Rd turnoff north from paved Brush Hwy.
The road is good quality maintained road, it gets more sandy and rough towards The Cove, and past the fee dig, it's 4WD high clearance only.
There are multiple areas to camp between the juniper trees, either near the meet place or on the way up.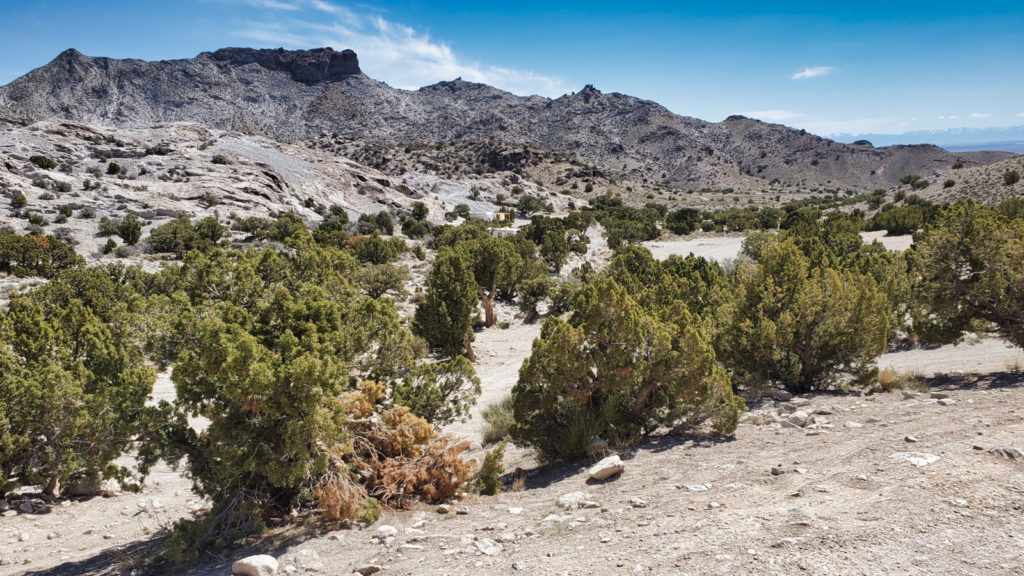 However, people in cars with low clearance, like sedans or RVs, should park and camp out outside The Cove, somewhere around this area in Topaz Valley: Sedan parking
GPS coordinates: 39°41'05.8″N 113°04'48.1″W (39.684953, -113.080038)
The walk into The Cove from there to the meet place is 1.5 miles. Otherwise use common sense to avoid getting stuck if you plan to drive farther up with low clearance.
We will meet Saturday 9/4 at 9:00 AM (Utah time!) in the camping area inside The Cove, past the fee dig. Here is the location: Meet place
GPS coordinates: 39°41'47.6″N 113°05'59.1″W (39.696563, -113.099746)
I'll get the medical waivers signed by everybody first and screen out all the people with fever, so if you feel sick stay home to return home. We need to be mindful not only of the others potentially infected but also not infect other fellow participants. N0n-vaccinated people should keep safe distance from others. I'll also distribute maps of the area, so the participants can move independently and not necessarily overcrowd one area.
My crude plan for the trip timetable is following:
Saturday morning: meet up, distribute maps, visit western cliff areas #1,#2, and #3 for topaz and red beryl
Saturday afternoon: pseudobrookite area to the North
Saturday after dark: hunting for clear topaz in wash material with flashlights (not the UV kind)
Sunday morning: drive to Spor Mtn to a fluorite area, bring UV lights and helmets if you plan to go into the adit. Small greenish, lavender or purple crystals in vugs can be found, some associated with cream-colored dolomite crystals.
Sunday afternoon: collect topaz on the way to the eastern arena, continue on to the less-popular eastern cliff topaz and red beryl collecting areas as well.
Monday: your own post-trips or return home. I'm planning to attend other paid claims farther out in Thomas Range. Let me know if you're interested too, I'll forward the contact info.
Wandering off and finding your own topaz-infested vug is not frowned upon, on the contrary, highly recommended.
The fresh rock is very hard, heavy tools are necessary. Once you see a good vug then more delicate tools should be used to separate it. There are areas where the rock is eroded and crumbly, the vugs are much easier to get to and might contain interesting small minerals. Eye protection is always a good idea when breaking hard rock. Be mindful of your limitations and keep hydrated. Mesh screens can help you find topaz in wash sand, but it will be clear, bleached by the sun.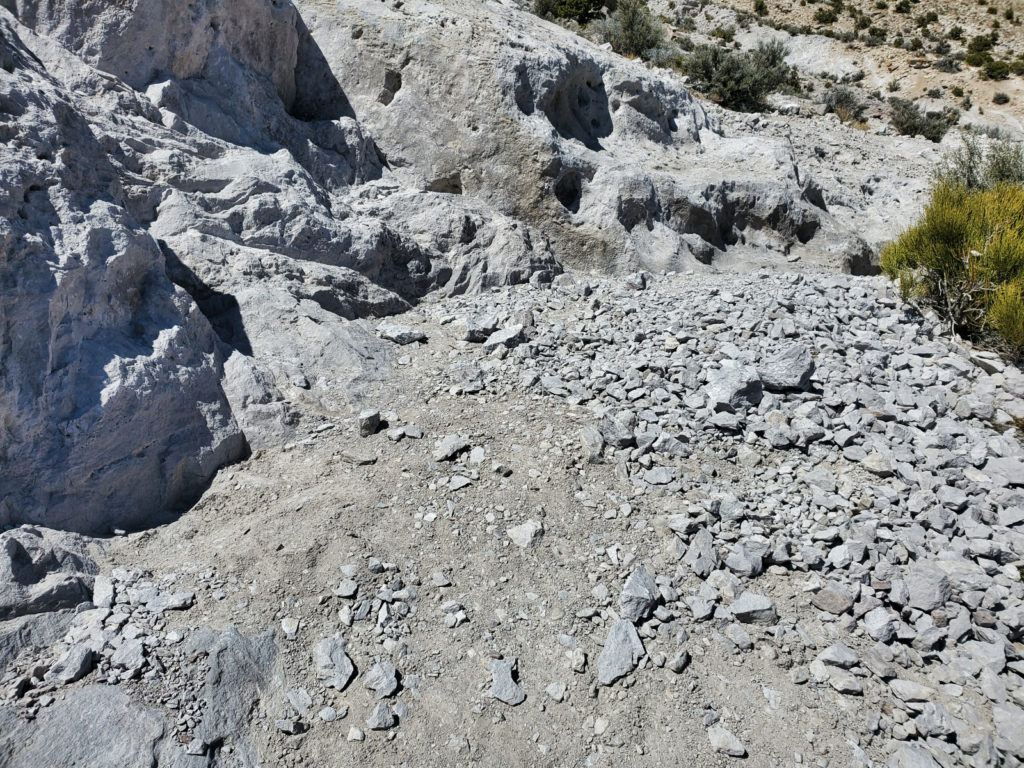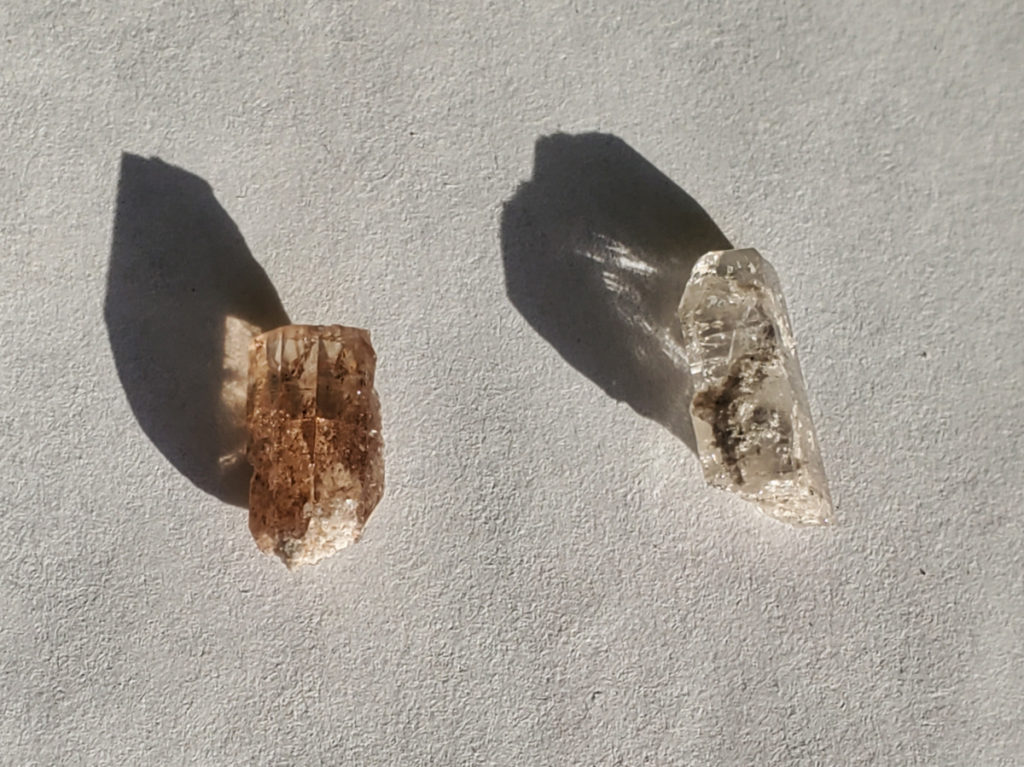 Fresh sherry-colored topaz vs. sun-bleached crystal

Amethyst with topaz in rhyolite vug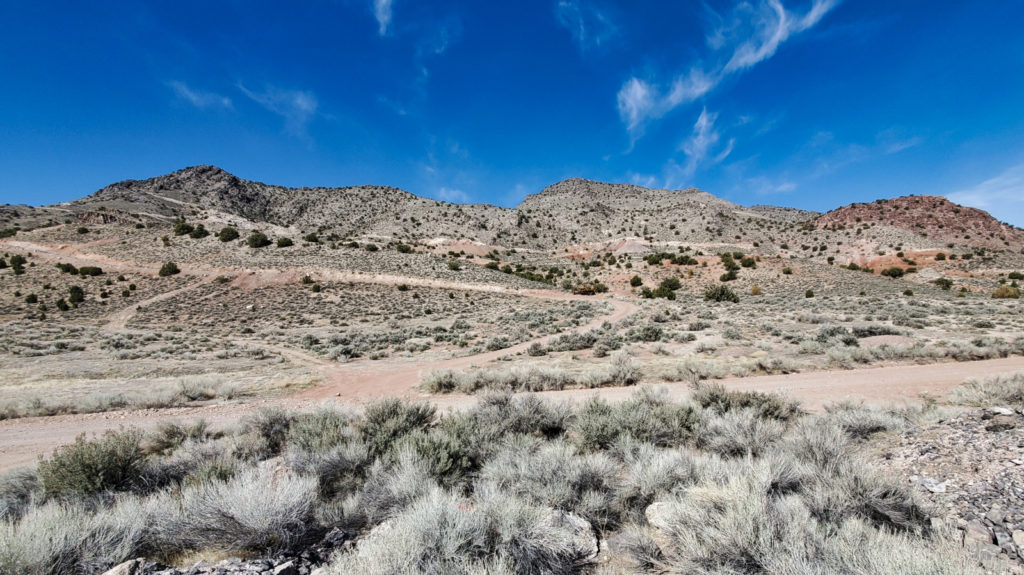 Hope to see you all there!
MarekC