The Pacific Micro Mineral Conference 2020 was held in Fallbrook Mineral Museum on Jan 31-Feb 2 weekend. The venue is smaller compared to the previous one, but it was sufficient for all of us and our microscopes. The program was loaded with great presentations including new minerals, old minerals, and fantastic microphotography. The giveaway tables were loaded with a lot of great material from SW states and beyond. The $1 sale table was a great success. There was also excellent Arizona wulfenite, descloizite, and pyromorphite collected decades ago, from thumbnails to fist-sized specimens with beautiful colors. It was priced for $5 and worth many times that. Thank you, Bob Reynolds, for this fantastic donation to PMMC. The second half of the donation will be available for sale at the next PMM Conference. The verbal auction included exciting items,  great presenter, Tim Rose, and unforgettable bidding battles.
There were many mineralogy greats in attendance:
The fieldtrip destination was voted by the attendance on Saturday and the Lead Mtn location has been selected. Some people came over who could not attend the conference, but signed up for the fieldtrip and joined the MSSC anyway.
On Sunday morning we met on a parking pad off the I-15 exit. Some of us drove all the way up from Fallbrook that morning. For more details about the location and the map please see the report from our prevoius trip:
https://mineralsocal.org/fieldtrip-information-reports/lead-mtn-mine-jan-5-2019/
We drove on the dirt road to the parking place near the mine, passing on the way a couple of enthusiasts of assault weaponry having Sunday morning fun in the desert.
After gathering our own tools of destruction, buckets, and regular and UV flashlights we headed up to the main adit.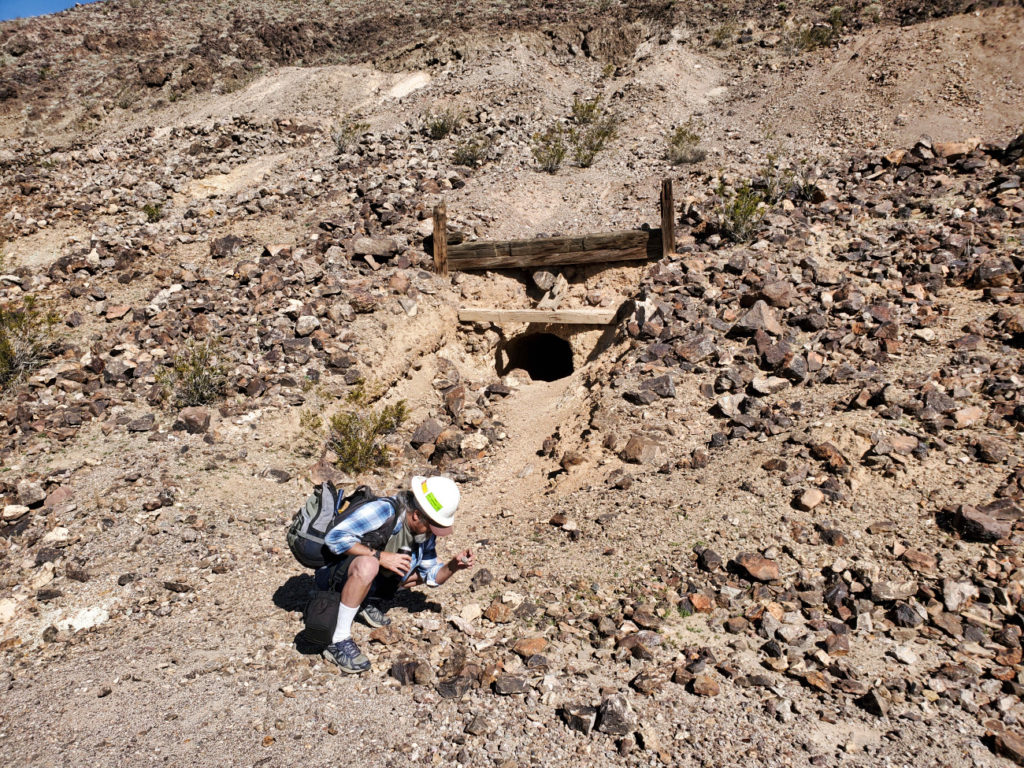 The dumps have a lot of white barite and small hemimorphite, but much better material is to be found inside the chamber at the end of the adit, so we went into the darkness.
We removed a lot of material from the walls and lower ceilings. Some of the barite there is gemmy and sharp. Some looks dark gray, almost black, when covered with coronadite needles. Many samples with galena cleavages, minute yellow mimetites, and red powdery cinnabar spots were collected.
After a few hours in the adit, people started spreading out on the dumps.  Some found small signs of copper presence, a little bit of chrysocolla and malachite, very small and sparse. I found a nice rock covered with waxy yellow mimetite on one side.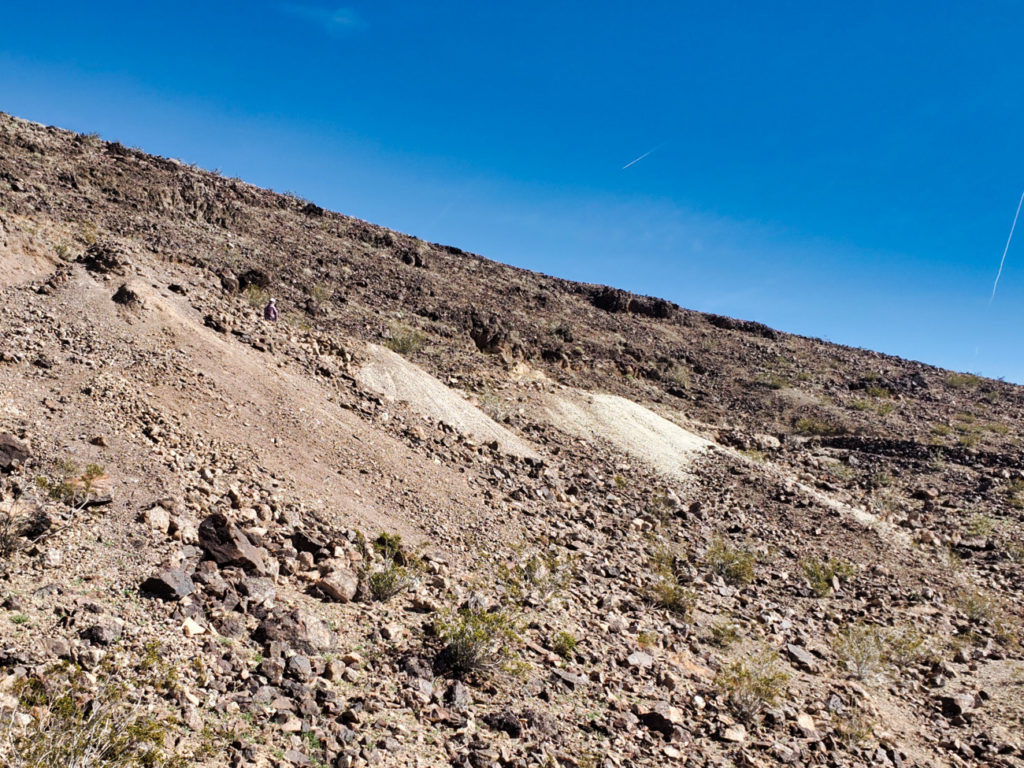 People admired local geology too.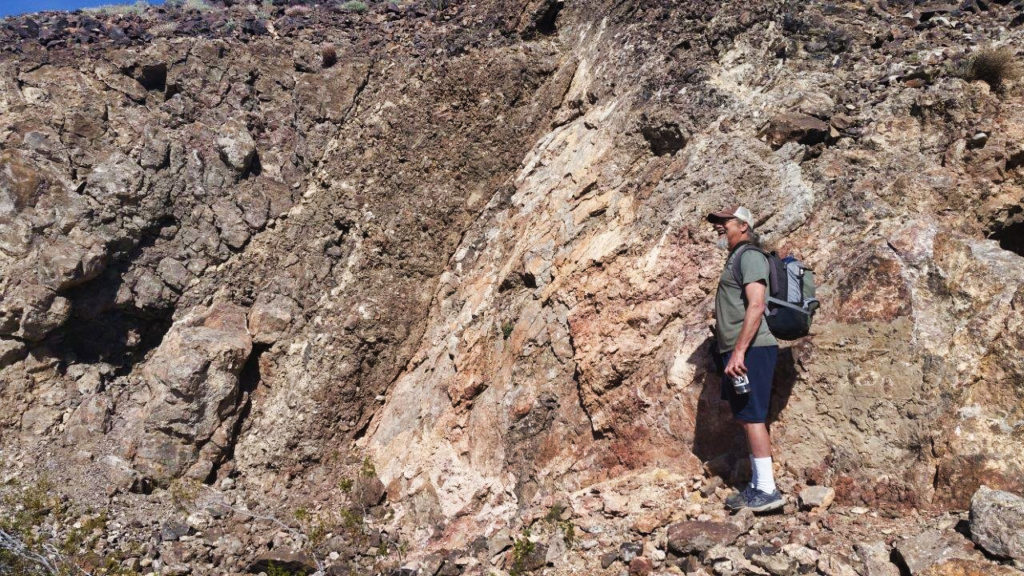 Thanks to all the participants who sent in their photos, your contribution is greatly appreciated!
Hope to see you again at the next fieldtrip,
MarekC