On March 7th we went to one of the old-school rockhounding areas in the Mojave desert — Lonely Butte, a.k.a. Brown Butte. The material is petrified reed, petrified palm root, and agate in all shades of brown, from latte to espresso for the coffee lovers. The hillside was littered with chunks of material and there are veins of agate all over the area. The area is on BLM land, just outside of the Edwards AFB boundary. Be mindful of the BLM rock collecting limits, up to 25 pounds a day and the material collected cannot be sold. The agate is good for cutting and tumbling.
We met on Saturday, March 7th at 9:00 AM at the 55th St exit off Hwy 58, approx. 8.2 miles east from Hwy 14 and Mojave Barstow Rd intersection in Mojave. The meeting spot was located 105 miles from Pasadena, a one-and-a-half-hour drive. The coordinates of the meeting place: 35°01'13.8″N 118°02'01.1″W (35.020511, -118.033631), the Google Maps pin is https://goo.gl/maps/uPtAULiEpKtyVRgMA. From there we drove 3.2 miles south on a typical desert quality dirt road to the second butte turnoff and park at the foothill, there was plenty of space for all cars.
The last turnoff coordinates: 34°58'41.1″N 118°02'05.3″W (34.978083, -118.034818), Google pin: https://goo.gl/maps/ggqpB96KYLMAcWLf9, but don't use this pin for directions or Google will take you around on various unrelated roads for 30 miles. Use the first pin instead, then head south on the main dirt road. After crossing the railroad tracks bear slightly right to continue on the main dirt road.
After arriving the participants spread into all directions looking for that perfect agate piece or a petrified wood chunk. We found mostly reed (stalks and roots) and agate, including some pieces with quartz points.
The weather was not cooperating, a very cold wind was trying to chase us away, but our determination was not that easy to break.
As you can see in the picture the area was littered with all kinds of quartz chunks, although the better pieces were found in the ditches and higher up the hill.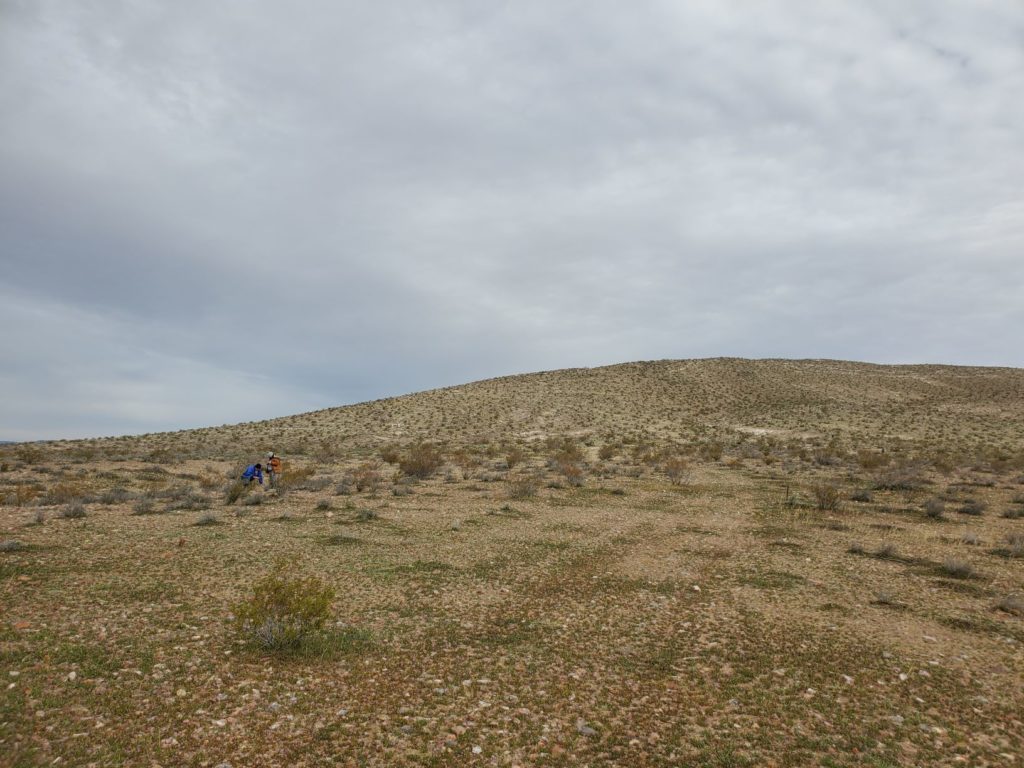 Here are a few pieces of reed and agate Ricardo found: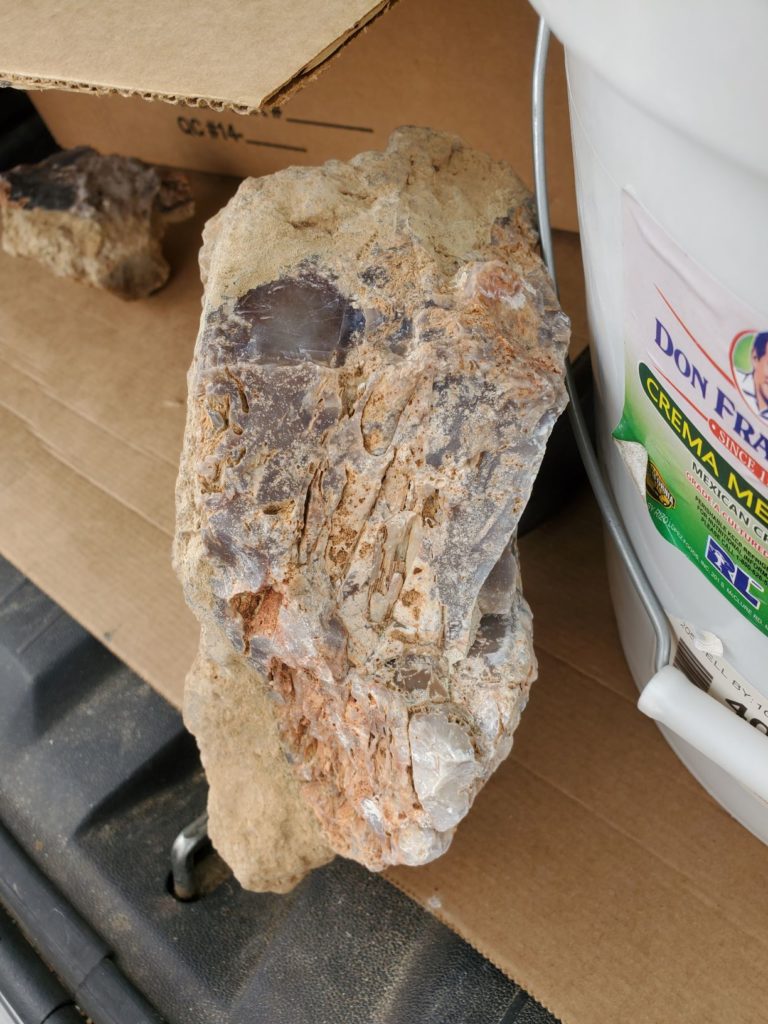 And a few smaller pieces I found: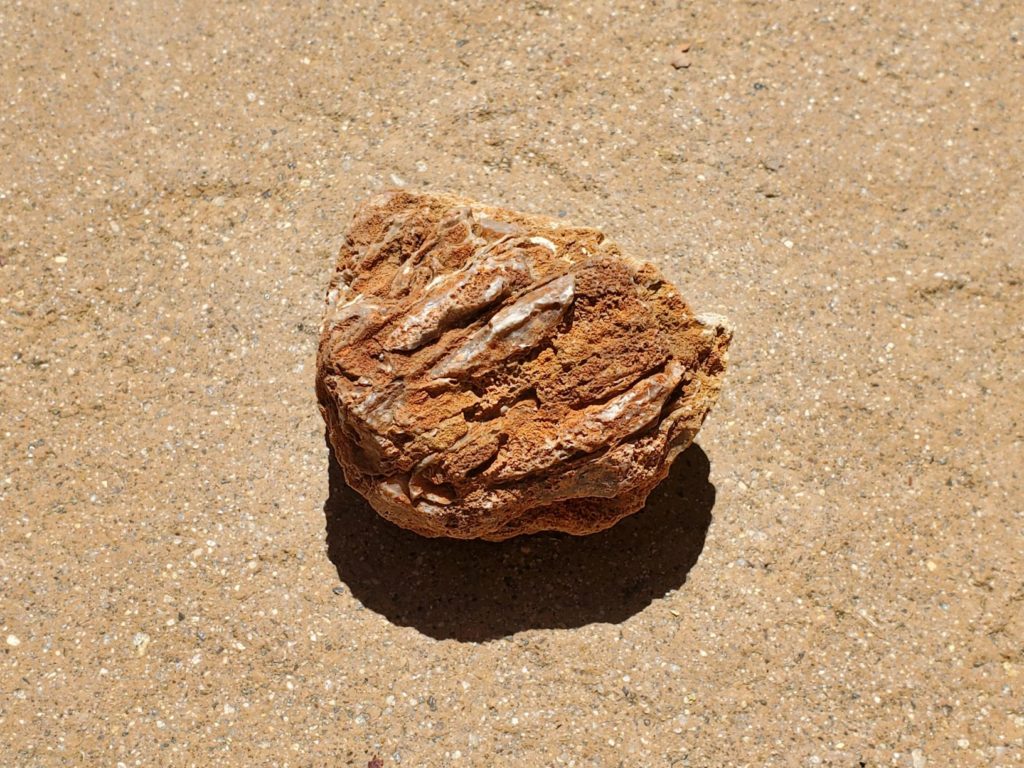 On the way back we were treated to beautiful panoramas of Mojave buttes and a gold mine in the back under a very cold sky.
Thanks to everybody who came and collected despite the weather,
MarekC