Hi, fieldtrip friends!
The next fieldtrip of the fall season is happening in 2 weeks on Sat, Nov 13th. Let go and hunt for some lovely opal north of Black Mountain near Barstow. We will go north on the Black Canyon Rd, past the Black Mtn lava fields, and continue to Scouts Cove, a site of an active precious opal mine more than 100 years ago.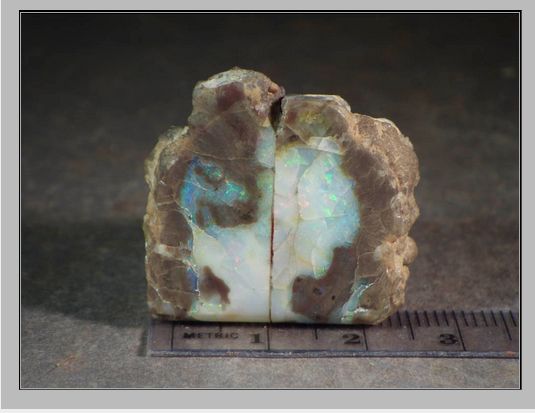 Precious opal from historic Caltech collection (C) Caltech

Today, the deep shaft is collapsed and filled in, but there are still veins of light orange opal in white rhyolite on the surface, not exhibiting a play of colors, but the color is quite good. We will also go to another prospect for dark orange and deep red opal afterward.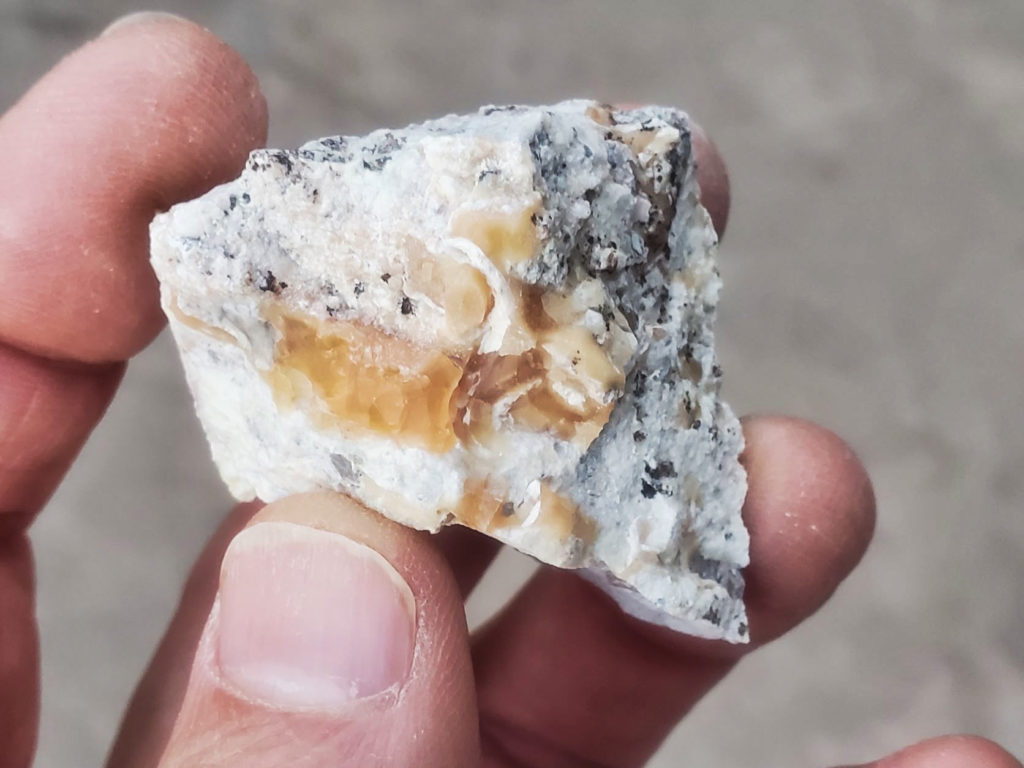 Orange opal from Scouts Cove

Let's meet at 9:30 AM, Saturday, Nov 13th, at the end of the paved Hinkley Rd: 35°00'35.2″N 117°11'20.6″W (35.009780, -117.189065)
It is 116 miles, a below-two-hour ride northeast from Pasadena: https://goo.gl/maps/cASQMP3Cp2xBsodw7

The weather forecast so far is not showing any rain. In dry weather, the roads are suitable for a regular SUV, sandy first, then get rougher and require carefully driving around some rocks in the wash bed. A driver with some desert driving experience will not have a problem with reaching the destination.
As a post-trip, we can go to the nearby Inscription Canyon to see the rock graffiti, both recent and hundreds of years old, for people who will be interested and not be too tired at that point.
Hope to see you all there!
MarekC